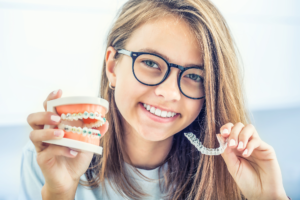 Thanks to orthodontics, it's relatively easy to correct alignment issues like a malpositioned jaw or crooked teeth. At King Centre Dental, C. Benson Clark and the team offer orthodontic treatment to adults and teens with Invisalign®. The cutting-edge treatment is quick, discreet, and provides stunning results. To make an appointment at the practice in Alexandria, Virginia, call the office today or schedule online.
What is orthodontics?
Orthodontics diagnoses and treats misaligned teeth or a malpositioned jaw. When your smile is balanced and symmetrical, your teeth are easier to clean, and you're less likely to experience oral health problems like tooth decay and gum disease.