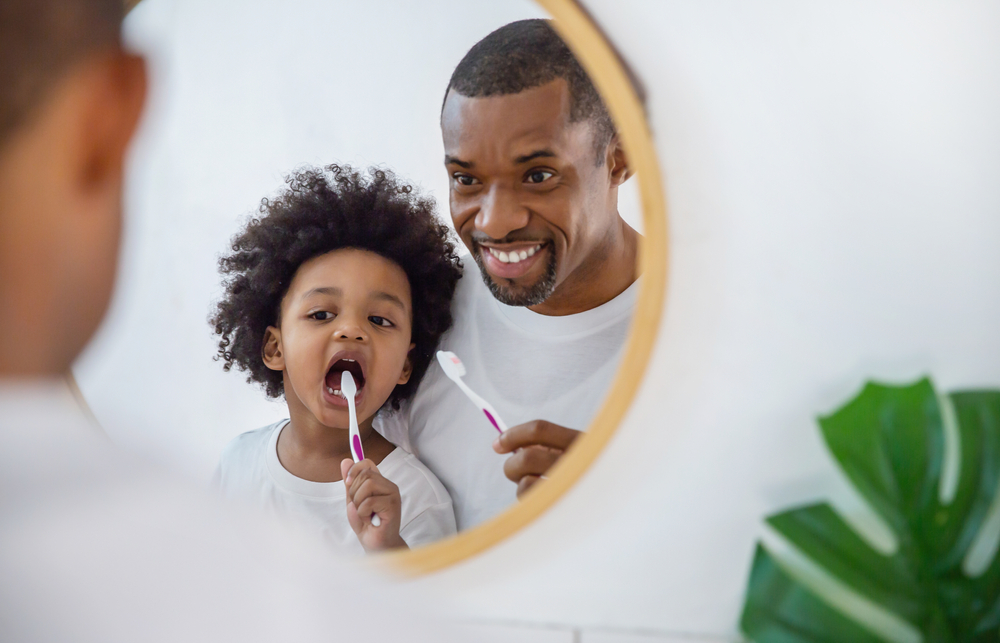 At King Centre Dental, we offer exceptional treatments across all ages. Because our team is trained to care for, treat, and help children, we offer the best family dentistry in Alexandria VA. With the best equipment money can buy, we excel at the dental miracles that'll keep your family's teeth white for years. Settle for the best, and schedule an appointment with us here. 
What is a Family Dentistry?
Family dentistry is general dentistry that has gone the extra mile to cater to families and younger children. Dr. Benson Clark has taken advanced courses to serve our younger patients. General dentists, while capable, may not be licensed to care for children and need more training to give exceptional care. After all, children's teeth are developing and require more advanced skillsets and knowledge to provide proper care. 
What are the Benefits of Family Dentistry? 
Our family dentistry offers various benefits that general dentistry can't compete with. A few advantages include the following: 
Family-friendly.

Take your family to a warm, inviting atmosphere with a team that'll give your children the love, patience, and care they deserve. Our staff has been handling children for years. 

More treatments are available.

Unlike general dentistry, our dentists have been certified to treat children's teeth. As a result, we offer more treatments to a more extensive age range. 

Emergency dental services.

Chipped teeth, sudden pain, and bleeding gums are all emergencies that need attention immediately. With a family, the unexpected is to be expected. Keep your family safe with a dental "Plan B." 
What Services do we Provide? 
At King Centre Dental, we offer various treatments to keep you and your family feeling amazing. A few of our services include: 
Family Dentistry in Alexandria, Virginia 
It's easy to be the best family dentist in Alexandria, Virginia, when you invest in the best tools, talent, and treatments. At King Centre Dental, we excel at family care with our vast resources, skill, and equipment available. Our dentist, Dr. Benson Clark, has decades of dental experience and leads an exceptional team to give your family the care they deserve. 
Give your family the best, and schedule an appointment here.