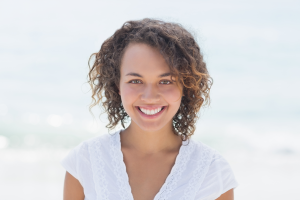 You could be one of the millions of people who suffer from serious aesthetic problems in their teeth – and our team is here to help you. We all know that each individual is unique, and each smile is no exception. As a result, there is no easy cookie-cutter, a one-size-fits-all strategy to achieving a flawless smile in dentistry. So, what's the most effective approach to transforming the appearance of a smile? Digital Smile Design (DSD.) Here at Kings Centre Dental Excellence, we use the most advanced techniques in dentistry, including virtual Smile Design in our Alexandria, VA dental office, to give you the smile you want and deserve.
What is Smile Design?
Smile Design is a dental process that results in a smile that is straighter, whiter, and more naturally attractive using a variety of cosmetic treatments. Smile Design can boost your confidence by restoring your love for your smile, but it can also help you regain complete dental functionality. 
Thanks to Smile Design systems technology, our team can provide our patients with the most significant degree of dentistry quality. The Smile Design system considers the combined appearance of the gums, lips, teeth, and other aspects of a person's mouth and face. And Smile Design includes feedback from you in the process of creating your new smile and allowing you to see the final product before treatment begins.
Exploring Your Facial and Dental Features
The Digital Smile Design system is an innovative tool that helps dentists and orthodontists create customized treatment plans for their patients. The DSD system considers many factors when designing a new smile, including the shape of the face, the color of the teeth, and the size and proportions of the teeth. 
By accounting for all of these factors, the DSD system can create a virtual Smile Design specific to each patient. We can then use this virtual Smile Design to create custom dental prosthetics, such as veneers or crowns, to give the patient their perfect smile.
Using the Smile Design digital technology, we can create a virtual model of your teeth and jaw, allowing us to see exactly how your new smile will look. Seeing your entire facial anatomy allows us to create a smile that is beautiful and natural-looking and personalized just for you. With digital Smile Design, you can be sure that you will love your new smile.
Common Digital Smile Design Procedures
Some of the procedures we may use include:
Tooth-Colored Fillings

Dental Bonding

Porcelain Veneers

Teeth Whitening

Invisalign

Crowns and Bridges

Dental Implants

Shaping the Teeth

Gum Contouring
Smile Design Process
Because each smile is unique, scheduling an appointment with Dr. C. Benson Clark, your local cosmetic dentist, is the best method to learn how to improve your beautiful smile.
To begin, you'll come in for a consultation to talk about customizing and planning your unique Smile Design. We'll work with you to address any underlying dental issues and help you accomplish your dental objectives, whether it's a more attractive smile or better overall oral health. We will also answer all of your questions.
Then, taking into account your dental structure, facial features, and the aspects that make you unique, such as how you speak and laugh, we'll perform a thorough smile analysis. Our team will decide which cosmetic solutions would work best for you and build a personalized treatment plan. 
Smile Design in Alexandria, VA
Dentists increasingly use digital Smile Designs to get more precise results with their patients, thanks to advancements in Smile Design technology. Everyone deserves a beautiful smile, and if you've ever desired to improve the appearance of your teeth and gums, our cosmetic dentist, Dr. C. Benson Clark, is here to help. Please make an appointment with us to get started on your Smile Design plan.